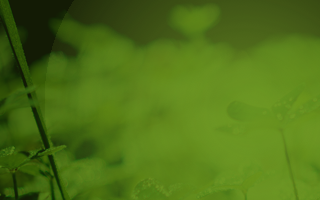 How can I pay my bills?
It's now much easier to pay your bills
Choose whichever method is easiest and most convenient for you and forget about everything else
Direct Debit
To set up a direct debit to pay your bills from Iberdrola please give us the following details:
Tax/ID number

Holder of the bank account used to pay bills by direct debit

Personal details

Personal details of the Account Holder (Name, Surname and Address)

Bank account number

International Bank Account Number - bank account identification system (IBAN)
Card payments
SERVICE FOR ONLINE PAYMENT BY CARD. CONVENIENT, SECURE AND FREE!
With our free Online Payments service you can now pay your bills conveniently 24 hours a day, 365 days a year. This is all you will need:
A computer, tablet or mobile phone

A computer, tablet or mobile phone with Internet connection

An active bank card

An active bank card. We accept both debit and credit cards, Visa and Mastercard

The bill or request for payment letter you want to pay

The bill or request for payment letter you want to pay
Other payment methods
At Iberdrola, we offer you various ways to pay your bills
Cash or cashpoint

Pay directly at cashpoints and branches of partner banks by simply presenting the bill or the payment request letter

Transfer

You can pay by bank transfer, always specifying, as "reason for payment", the contract number on the bill
FAQs
For greater convenience, we recommend setting up a direct debit facility at your bank, but you can also go along to any of the following financial institutions to pay your bills:

Banco Cooperativo
Banco Popular
Banco Santander
Bankia
BBVA cashpoint network
Caja Duero
CCM
Caja España
CajaMar
Caja Ontinyet
Cajas Rurales
Caja 3
Kutxabank
Laboral Kutxa
La Caixa cashpoint network
Liberbank
Mare Nostrum

The IBAN (International Bank Account Number) is a bank account identification system. In Spain, it is made up of 24 characters, which correspond to:

The first two characters identify the country where the account is held. In the case of Spain, ES.
The next two characters are control digits used to validate the IBAN.
The remaining twenty characters are the Customer Account Code (CCC) and they identify the Financial Institution (4 digits), Branch (4 digits), Control Digits (2 digits) and Account Number (10 digits).

The mandate is a document equivalent to a direct debit order. Through this document, the account holder (the payer) authorises Iberdrola to start collecting payments from the specified account and authorises the bank to fulfil the aforesaid orders, i.e. to make the payments.

The payer is the charged account holder, regardless of who the customer is, and the holder's details and signature are required to make the direct debit order effective.

SEPA stands for Single Euro Payment Area. This area is where private citizens, companies and other financial agents can make and receive payments in euros inside Europe, both within and beyond national boundaries, under the same conditions and with the same rights and duties, regardless of their location.

The SEPA area encompasses the 27 Member States of the European Union, together with Iceland, Liechtenstein, Norway, Switzerland and Monaco.

SEPA came into force on 1 February 2014, in accordance with (EU) Regulation 260/2012.

The main advantages are:

Convenience: the service is available 24 hours a day, 365 days a year, and you can use it from any device with Internet connection.
Security: online payments are 100% secure.
Free: it is a free service.
Speed: you will instantly receive confirmation of your payment.

When you make the payment, you can see the result of the transaction on the screen:

Whether it has been authorised correctly, i.e. whether the amount has been charged to your card and credited to the Iberdrola account.
Whether it has been refused due to some problem detected in the process (insufficient balance, card blocked, etc.).

Also, if we have your email address, we'll confirm that we have received the payment and that your bill is paid.

Yes. If you provide us with your email address before you make the online payment, we will confirm that the amount has been credited to the Iberdrola account. You can also print the receipt as soon as you make the payment.

Yes. At Iberdrola we use a Virtual POS Terminal system so your data are fully protected.

A Virtual POS Terminal is a payment gateway that enables online payments. The cardholder's security, confidentiality and integrity are guaranteed for all the transactions made through it.

No, it is a free service that Iberdrola makes available at no additional cost to you.